THIS MONTHS SPECIAL!!!
05 ZX 636 many good straight parts !! only 3,000 miles !!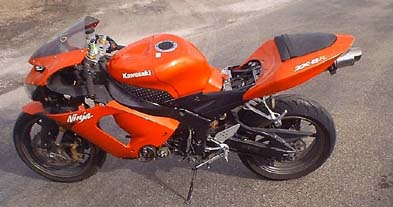 click picture for larger image
---
OWNER / OPERATOR CLINT PULLIAM
MOTOLANE : Building our buisness one customer at a time. The best bikes, parts and service...anywhere. We ship world wide with UPS & USPS daily.
During April/May/June -- Sept/Oct/Nov I can be hard to catch at the phone because I also farm...unless it's raining !!
---
We may not be the biggest source for used bikes and parts
(YET)
, but our prices are the
LOWEST
. The bike parts we have are not plated in gold, like at some other salvage yards. They are good quality used parts at a fair price to keep your Classic ride going. We ship Worldwide with UPS and USPS.
...MOTOLANE