About MOTOLANE
OWNER / OPERATOR CLINT PULLIAM
MOTOLANE : Building our buisness one customer at a time. The best bikes, parts and service...anywhere.
---
Click here to read our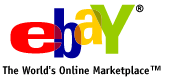 Feedback
---
Read some of our positive feedback below!!!
Subject: parts Hi Clint, thank-you very much for the parts...and getting it to me so quickley!..... thnaks again Felicia


---

Subject: Re: coils I received the coils today and they look good. Thanks for the quick shipment. I can be on the road this weekend. Darius


---

Subject: out standing!!!! Hi, The bike parts you sent were OUT STANDING. Every thing you said and more, with a quick turn around and my bike looks 100% nicer....This is the first time I used an on-line parts store and I'm more then satisfied. I will not hesitate to use you in the future, and count on hearing from my friends. Thanks agian for the Suzuci G 850 G parts. talk soon, John


---

Subject: hey clint Hey clint, I just finshed up my latest project. I wanted to show you the seat you gave me. I really appreicate the effort you put into getting me a good seat. I have told all of my email friend about you. This is my first paint job. I really like the painting thing. Almost as much as fixing them up. Well I hope to get some more old bikes to fix up when my money problems settle down. The life of being self employed. I ordered some flames from ebay, when they get here I will put some clear coat on those to top it all off. Thanks for motolane, you have been a great place to do business with. Best to you and Safe roads Bill


---

Subject: Re: 1980 Suzuki GS850 Exhaust Received exhaust on Wednesday. Installed on bike Thursday a perfect fit. They cleaned up great and look (and sound) on the bike. Thanks so much for your help to make sure they would fit and for the extemely prompt shipment. If I need any other parts you will be my first choice. Thanks again, Susan Jones


---

Subject: Re: paid, shipping info Clint Just a quick thank you I I got seat today for my honda today, it is exactly as you discribed and I am very pleased. It was a pleasure doing business with you and will keep an eye out for any of your other items. It is so nice to deal with honest people. Thanks again Floyd Faulkner


---

Subject: Thanks! Hello, just wanted to say thanks the parts work great, and were received in a timely manner. I'm sure we will do business in the future. Thanks! Ron Hardwick


---

Subject: Re: Congratulations! You are the buyer for 92 yamaha fzr600 rear seat fzr 600 r6 ? Hi, Just got the seat in the mail today, just wanted to let you know, thanks alot for being punctual with everything, Wes


---

Subject: RE: cb750 guards I recieved parts today(!), before i even got this email.... and u got the best feedback I could think to give. THANK YOU for the packing and quick ship, these engine guards are already on my bike! best regards, john


---

Subject: Re: cb750 tank CLINT: RECIEVED THE TANK TODAY, LOOKS GREAT THANKS W.W.W.


---

clint got my parts wed. thank you every thing is great thank you norm


---

Subject: gs1000 picked up on new years eve Just wanted to say thanks for the bike I got from you.It fired right up & runs good. Here is a picture of the drag bike chassis I put that motor in.All I have to do now is put the bare minimum of lights turn signals,treaded tires & a licence plate and I'll see how many tickets I can get. If you run into any high performance parts for that engine please e-mail me. Thank's again. Brian Paquette


---

Subject: Re: ts 250 kick gear Clint, Just wanted to let you know I got the Kick Gear assembly today. Thank you very much for responding to my request and shipping it out so quick. Terry


---

Subject: Re: 82 xj 750 Clint; got the part and it was the right one, thanks for all your help if I need something else I will give you a call. Ray


---

Subject: Thanks Clint! Received the shocks and seat for my CB650SC yesterday, installed them and rode the bike all night! Thanks Clint. Now my bike is riding and handling like it's supposed to...Chris Nashville, TN


---

Subject: 85 750 kawasaki Hi Clint, This is tammy, i ordered 2 ignition modules from you last week and recieved them on saturday. Wanted to thank you, they worked! so the bike is now up and running and my husband is a happy man :)


---

Subject: RE: 84 VF700 MAGNA Much appreciation Clint. I'll keep you on my list for future business...Tim


---

Hi Clint, Just made the paypal payment. Please confirm when you receive it. Just thought you might like to know that I received over a dozen offers for a used Honda trans but you were the only one who gave me the information I asked for to confirm I was getting a correct match. Not only that, you knew what you were talking about with the six speeds used in 82-83. Several other suppliers would only give me vague BS comments, which were not too reassuring. Pleasure doing business with you. Thanks. Don Piche Escondido, Ca. 92029 d.piche@cox.net


---

Subject: Re: 1980 / 82 Suzuki GS550L used parts order Clint, Got the parts yesterday...everything looked great...thanks! Paul


---

Subject: THank you from Canada Hey, Thank you very much for my exhaust pipe I received today. Cool packing job! I am exceptionally pleased with the quality of the item and the service you provided. I'll be sure to check in with you again, if I need something. CHEERS! Anne shefreak999@hotmail.com


---

Subject: RE: 1980 Honda CB 650 Clint, I received the speedo on Thursday afternoon. Speedo works great. Thanks for the great service. Hope to do business again with you in the near future.> I wish you good luck and a prosperous venture at your new building. R/DTC


---

Subject: Re: RM 125 parts clint, got the part. everything in great shape!! you'll get my future business and i'll refer others to you! thanks again !!!! lee


---

Re: yamaha virago xv750 parts Hi Clint! My package arrived the other day!! I am very pleased with the items. I am also impressed that you took such care to wrap things securely. I'll forward you a picture of my bike when we get it all put back together! Thanks again. If you add a reference list to your page, I'd be more than happy to post a note to future customers about our successful transaction!!! Thanks! Shelley


---

Subject: Honda CB 360 Parts Clint, The parts arrived today. Thank you very much. This is just another step> toward the road. If I need anything else, I'll drop you an E-mail. Thanks again, Ethan Sand


---

Subject: Re: Shipping info Clint, Received them today. I appreciate your quick response and shipment of the mufflers. Thanks, Chris McDonald


---

From: "Mace Bauer" To: "MOTOLANE --Clint Pulliam" Subject: Re: 88 ninja Clint, got my parts, thanks a bunch. Ill hang onto your card, im sure theres other parts i will need in the future. I like your website showing what you have in stock, its helpful.


---

From: Ed Miller To: MOTOLANE --Clint Pulliam Subject: Re: cb 360 slides / diaphrams Clint, I recieved the slide/diaphragms. Thanks. I took them to the shop last nite. Thanks for the quick service. Ed


---

Subject: Fwd: Backrest I received the backrest today and am happy with its condition. Thankyou for your time and trouble and for putting up with my impatience. I will be sure to reccomend your site to anyone I know is looking for parts. If you have any diagrams showing how this goes together I would like to see them otherwise I guess I will have to do trial and error. Thanks again for your courtesy. Appreciativly Yours John Main


---

From: To: Subject: kx60 After alot of searching on the internet and advice from a friend I decided to just put it together. I got an UNI universal air filter kit and made a pretty good filter, cleaned everything, tightened and replace some spokes in the rear wheel and replaced the rear wheel bearings. The bike runs great! I'm real happy so far. I paid alittle more than I wanted but I am also glad you were such an honest person. There's a few out there and you're one of them. This thing pulls the front end up in second and third gear with me on it with no problem, my son will probably crap his drawers this weekend! thanks again, Steve


---

----- Original Message ----- From: To: ; Subject: F11 PARTS HELLO I JUST WANTED TO LET YOU KNOW I RECIEVED PARTS TODAY. THERE GREAT!!! IF YOU RUN ACROSS A IGNITION SWITCH WITH KEY LET ME KNOW. IT IS THE ONLY THING I NEED TO COMPLETE RESTORATION. THANKS AGAIN. MERRY CHRISTMAS BRETT ................................................................